At Under The Skin Tattoo Crew we are all one family with shared values, visions and ambitions. We all share the same passion for tattooing, and we want to pass that feeling on to you too!
We want you to be sure that your tattoo will be exactly how you want it to be, no matter how demanding the design you have chosen.
Meet our tattoo artists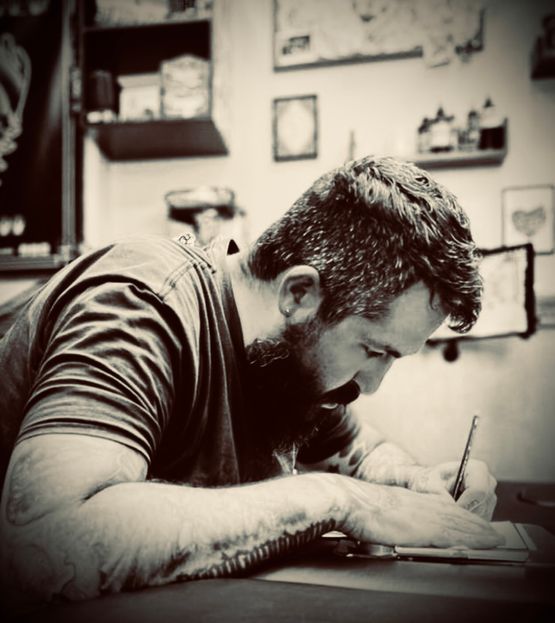 Gregg was born in October 1979 in Rhodes and after spending 15 years in Thessaloniki and Athens he decided to return to the island and create his own tattoo studio. Like most children, he was drawn to painting from an early age. He was involved in freehand drawing for several years until 2008 when he caught the tattoo bug. Since then, he has worked in several studios in Greece, England, Spain and Germany. As a fan of the American tradition, he decided to set up Under The Skin in the same style.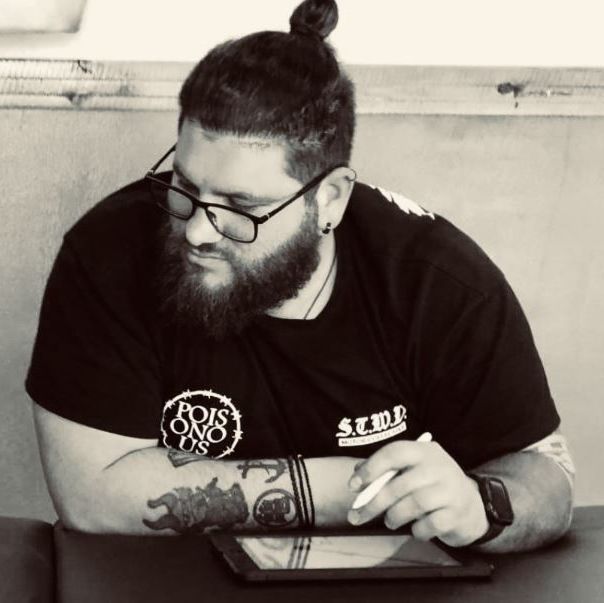 Angelos was born in Rhodes in July 1994 and grew up on the island. He is Gregg's student and has been involved in tattoo art since 2020. He has now had two years' experience, and has settled into doing blackwork and lettering tattoos. However, his favorite style remains traditional Japanese tattoo art as he has always been fascinated by Japanese culture. He has been at Under The Skin since the studio opened, and is our second main tattoo artist.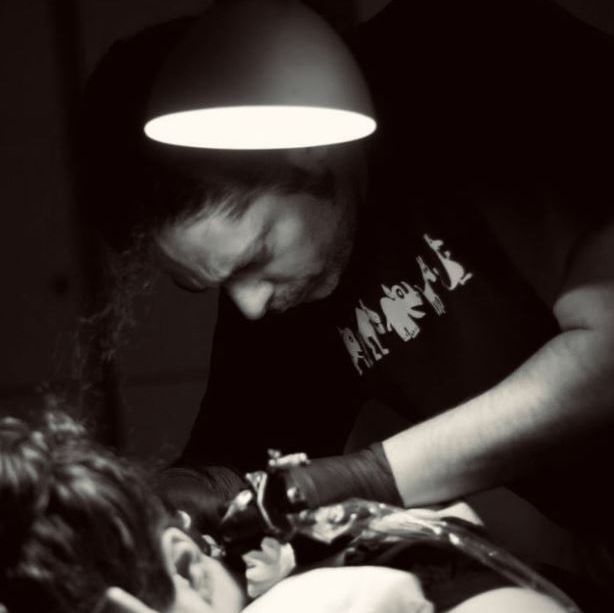 Stergios was born in October 1970 and is Gregg's teacher. He began to show an interest and aptitude for drawing from when he was 9 years old, and has his first drawing lessons from his father. In 1995 he started working with tattoo design and, at the same time, with making and sterilising tattoo needles. In 1997 he started doing his first tattoos, and then in 2013 he worked as a deputy lecturer in tattooing at the XYNI Private Education Centre in Athens. Between 2010 and 2020 he worked in Scotland, Holland, England, Ireland and Denmark, and also in Crete and Rhodes. He is a guest tattoo artist at Under The Skin, as he has been working and living permanently in Dieppe, France since 2020.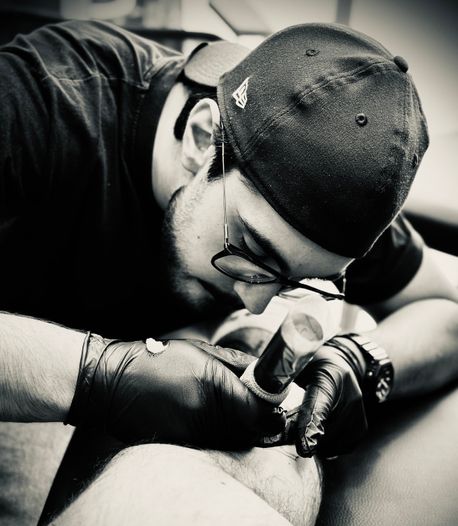 Dimitris born and raise in Rhodes in May 2002. His interest for painting and drawing began at an early age, using it most of the time as a communication. His journey in the tattoo industry began by making designs for his friends. He is also student of Gregg and he is at Under The Skin as an apprentice tattooer alongside his studies. As a young artist he is still trying to discover his artistic character, giving a priority to realism.